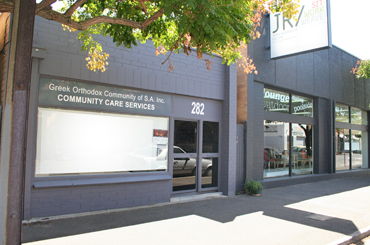 To promote the highest quality care through Education and Continuous Improvement in a culturally sensitive and safe Environment of service, incorporating principles of informed choice and control, flexibility, confidentiality, respect and social inclusion that will benefit Clients, Families & Staff.
The Greek Orthodox Community has been providing specialised programs for Greek Australian elderly living in the community since 1985 when it employed the first part-time worker. Since then, and in response to the increasing demand of its ageing constituents, the organisation has expanded its services to the frail aged, younger people with a disability and carers with the assistance of Federal and State government funding.
CCS has been able to expand and widen the range of services and programs to include social support, day respite, low level home and community aged care packages, community education, socialisation and skill development as well as private brokerage services. This ensures that programs delivered are of high within a culturally sensitive environment that benefits clients, their families and carers.