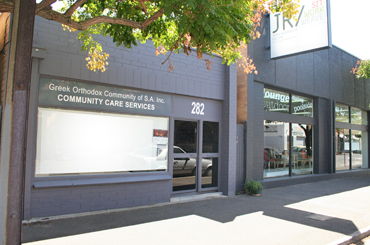 GOCSA Community Care Services SA promote the highest quality care through Information Dissemination and Continuous Improvement in a culturally sensitive and safe environment of service, incorporating principles of informed choice and control, flexibility, confidentiality, respect and social inclusion that will benefit clients, families & staff.
Greek Orthodox Community Care Services SA is comprised of an Operations Team lead by the Community Care Services Manager. Reporting to this Manager are the Coordinators, the Nursing Staff and Home Support Workers. Our structure has been designed to ensure that clients remain our main focus.
Greek Orthodox Community Care Services SA is led by Board Members that set our strategic direction. They employ a corporate team lead by the General Manager.
The corporate team work together in partnership to provide support to the Operations Team. The corporate team provide oversight and supervision of Greek Orthodox Community Care Services SA operations.
Please remember that all staff are here to help, so you can always direct questions to any member of the team who will be only too willing to help.