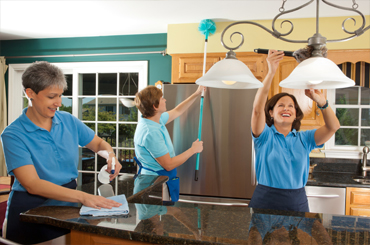 In-Home Support Services Program is designed to improve or maintain people's capacity to manage everyday activities in a safe, secure and healthy home environment.

The focus of the care plan is around regaining skills and being able to maintain and live independently in your own home.

The program includes:
• Short-term assistance: following an episode of hospital admission or recovering from an acute episode where short-term support is required - provided for a maximum of 6-8 visits.
• Light domestic duties
• Annual Spring Cleaning
• Shopping assistance, paying bills and transport to medical appointments
• Transport to a centre-based program for social interaction, physical activity that improves the clients' strength capacity & confidence.
• Home and Garden Maintenance 
• Home modification
The Home and Garden Maintenance Services assist with minor maintenance and repair work for an essential nature to consumers who are unable to perform these tasks themselves due to frailty. Focus is on maintaining a safe environment. 
The In-Home Support Program is tailored to older people who are physically frail and/or their carers, younger people with a Disability, older people who are geographically and/or socially isolated or live alone and older  people who are residing in the inner metropolitan area of Adelaide.
CCS can also assist clients on discharge from hospital requiring immediate assistance to enable the recovery process. Referrals accepted from hospital discharge planners or direct from clients or family member.

Please see the In-Home Support Brochure for more information or contact the In-Home Support Coordinator on 7088 0500. You can also make a referral online using our referral form and send to GOCSA Community Care services via email or fax.
Please download Referral application form and return via:
Fax: 08 8245 55 86    Email: This email address is being protected from spambots. You need JavaScript enabled to view it.   Mail:  Community Care Services, 282 Waymouth St, Adelaide SA 5000