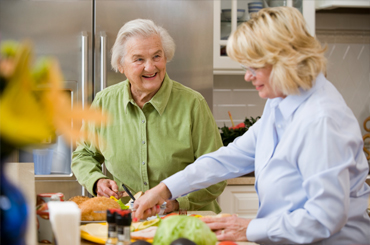 The primary aim of the Social Support Program is to link eligible clients to support services, centre-based day care programs, friendly visiting, assisting with correspondence, telephone based monitoring services and transport via car or community bus.
Social Support Services are provided by a companion (paid worker or volunteer) either within the home environment or while accessing wider community services or facilities.  This includes friendly visiting services, assistance with correspondence, shopping assistance and telephone-based monitoring services. 
Shopping and medical appointments: transport by a volunteer or paid staff can also be arranged - cost: gold coin donation.
All shopping & account paying services are offered within the boundaries of the clients' Council. Where the client requires specific shopping to ethnic shops then this can be offered ad-hoc or on specific occasional trips.
Please note the Multicultural Community Council of South Australia (MCCSA) may provide a monthly shopping trip to Greek specific shops which clients need to be referred to.
Please download Referral application form and return via:
Fax: 08 8245 55 86    Email: This email address is being protected from spambots. You need JavaScript enabled to view it.    Mail:  Community Care Services, 282 Waymouth St, Adelaide SA 5000