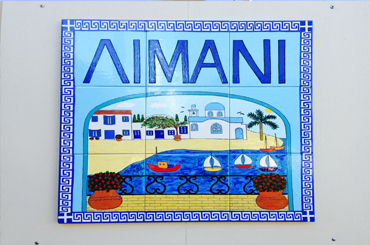 The Limani Dementia Respite Program (Limani-DRP) provides a centre-based service to Greek clients over the age of 65 who reside in the community in order to maintain skills and strengths wherever possible. The Limani DRP has two objectives: first being to provide a service for the client and the second , to provide respite to the carer/family.
The aim is to enable people to regain and develop their independence, wellbeing and quality of life.  The eligibility has a broad spectrum within early to moderate dementia and includes memory loss, cognitive deficits, depression and social isolation.
In 2011 the Limani DRP introduced the Montessori Principles as its foundation to the methodology being developed within a Greek specific program.
An example of a typical session:
Morning Coffee- Montessori Calender which will incorporate religious celebrations, client birthdays and historical events.
The second part of the morning is a combination of low impact physiotherapy/exercises and a stimulating word activity such as a Greek crossword, cue cards, names of objects or places starting with letters of the alphabet.
After lunch the group will listen to Greek songs from the 1940's-60's and with the singing clients are encouraged to dance.
Afternoon coffee- the conclusion of each session is a choice of Bingo or Group Conversation.  Weather permitting clients sit outside in the garden area where the smells of citrus leaves and basil plants stimulate the senses and memories.
The Limani DRP embraces Validation Therapy whilst in a safe and stimulating environment with the emphasis on Respect, Trust, Care & Security.
Days: Monday, Tuesday & Thursday    Time: 10.00am – 2.30pm 
Cost: $8.00 for food and beverages provided for morning & afternoon coffee and lunch meal.
Days: Wednesday & Friday                Time: 2.00pm -  6.00pm  
Cost: $8.00 for food and beverages provided for afternoon coffee and dinner meal.
Venue: Limani Room, 89 Hawker Street Ridleyton SA
Transport options:
• Limani bus - gold coin donation  (waiting list)
• Family
• Taxi vouchers
are to be negotiated with the coordinator.  
For further information, contact Coordinator: 
Magdalini (Mandy) Langanis   ph: 8245 5525   mob: 0402 020 002
Please download Referral application form and return via:
Fax: 08 8245 55 86    Email: This email address is being protected from spambots. You need JavaScript enabled to view it.   Mail:  Community Care Services, 282 Waymouth St, Adelaide SA 5000