LIMANI
SOCIAL
SUPPORT
GROUP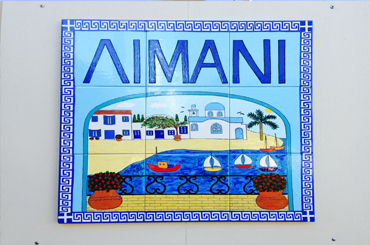 The Limani Social Support Group is a stimulating, culturally and linguistically appropriate centre-based day program. It is for people from a Greek-speaking background, with memory loss and/or confusion,  depression and social isolation and their carers.
The Limani Program aims to:
·  provide a holistic, person-centered approach with a Montessori model
·  assist families and carers to better manage caring for someone with memory loss and/or confusion
· offer  carers an opportunity to take a break from their caring role by  providing them with respite
· maintain and promote activities of daily living as well as a sense of  security and self-worth in a safe and caring environment that is culturally appropriate
· enhance the quality of life, self-esteem, dignity and respect while preserving privacy and confidentiality of families.
· raise awareness within the Greek Community of the impact of dementia, and issues associated with memory loss and confusion.
 The program is based at:
Girls Guides, 163 Torrens Rd cnr Homestead Blocks Place, Ridleyton
Tuesday—Thursday: 10.00am—2.30 pm
(Closed on Public Holidays)
For further information, contact coordinator:  Magdalini (Mandy) Langanis
 Ph: (08) 8340 7479 — Mob.: 0402 020 002  - Fax: 7088 0514
Cost: $15.00 per session
Transport options:
• Limani bus - (waiting list)
• Family
• Taxi vouchers
are to be negotiated with the Coordinator
Email: This email address is being protected from spambots. You need JavaScript enabled to view it.   Mail:  Community Care Services, 262 Franklin St, Adelaide SA 5000 
In 2011 the Limani DRP introduced the Montessori Principles as its foundation to the methodology being developed within a Greek specific program.
An example of a typical session:
Morning Coffee- Montessori Calendar which will incorporate religious celebrations, client birthdays and historical events.
The second part of the morning is a combination of low impact physiotherapy/exercises and a stimulating word activity such as a Greek crossword, cue cards, names of objects or places starting with letters of the alphabet.
After lunch the group will listen to Greek songs from the 1940's-60's and with the singing, clients are encouraged to dance.
Afternoon coffee- the conclusion of each session is a choice of Bingo or Group Conversation.  Weather permitting clients sit outside in the garden area where the smells of citrus leaves and basil plants stimulate the senses and memories.
The Limani Social Support Group embraces Validation Therapy whilst in a safe and stimulating environment with the emphasis on Respect, Trust, Care & Security.